Kwai Fung Art Publishing House
MYONGHI: FLEETING ETERNITIES
Regular price
Sale price
HKD$200.00
Unit price
per
Sale
Sold out
Published on the occasion of Fleeting Eternities - Solo Exhibition of Myonghi from 13 March to 12 April 2015 at Kwai Fung Hin Art Gallery. The catalogue includes all exhibited works and an article written by Former Prime Minister of France Dominique de Villepin. Written in English, Chinese and French.
Myonghi: Fleeting Eternities
Publication Date: 2015
Publisher: Kwai Fung Art Publishing House
Format: Paperback
Languages: English, Traditional Chinese, French
Dimensions: 286 (H) x 221 (W) mm
Pages: 156
ISBN:

978-988-15622-9-6
Please note that all sales are final and under no circumstances will we accept cancellations of orders or refunds for any items or events ordered on our website.
Shipping

We offer local and international SF Standard Express delivery services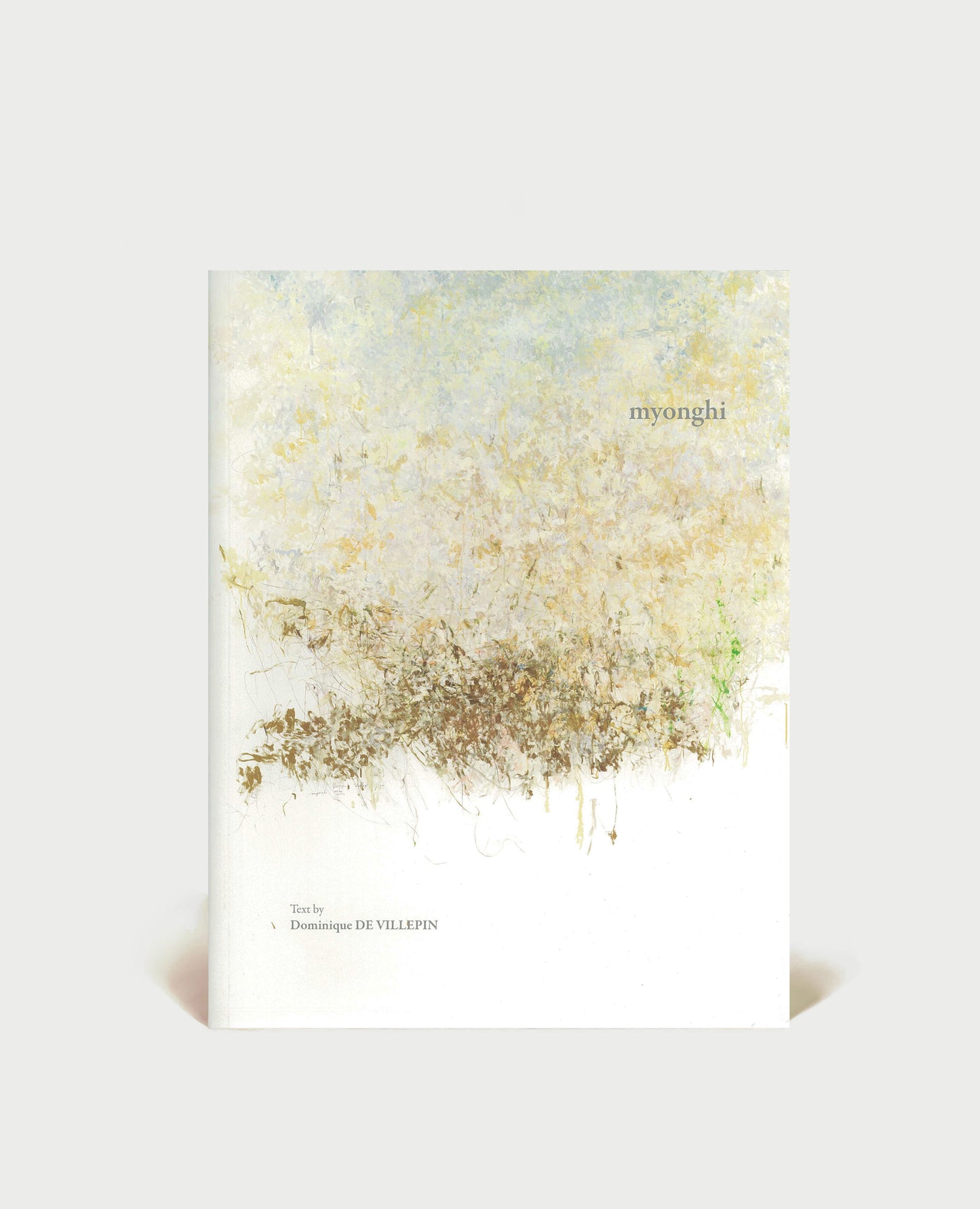 About Myonghi
Born in 1947 in Daegu, South Korea, Myonghi immigrated to France in 1972.  Today, she splits her time between the two countries. Apart from some exhibitions at museums and poem parties, where she worked with various writers on pairing their poems with her paintings, Myonghi has lived a quiet life, focused purely on her artwork. Nevertheless, over the years she has gained much recognition and respect from academic circles, including philosopher Philippe Lacoue-Labarthe and poet Alain Jouffroy. Mr. Dominique de Villepin, the former Prime Minister of France, is also a poet and an art critic with a wide knowledge and appreciation for abstract art. He is full of praise for Myonghi as an artist, and describes her as "a gem known only to insiders".
Read More